Number and Shapes Counting Print
Alexander is in a sensitive period for ORDER. He has just recently gotten into counting things. He has been counting 1-20 for a while, but now he likes counting objects. It's a new skill, so I wanted to incorporate some of that skill into the 3 frames on our school wall.
One of my followers on Snapchat suggested an idea for a simple print, so I wanted to create it for our frames. I used the traditional Math bead colors for the numbers 1-9 (red, green, pink, yellow, light blue, lavender, white, brown, dark blue) and matched them as closely as I could. To make it a little more interesting, I added shapes inside of each number. Since there is not a 1- or 2-sided object, I used 1 star and 2 hearts for those. But for 3-9, I used 3 triangles, 4 squares, 5 pentagons, 6 hexagons, 7 heptagons, 8 octagons, and 9 nonagons. It's fairly subtle, and I don't expect him to stare at the frames long enough to count anything.
Ultimately, that little part was just for me. :)
I wanted to share the print with you, in case you'd like to print it for yourself.
The 3 images below are 5x7 inches, but in case you want a single print, I put the 3 prints in a single PDF that can be printed to any size.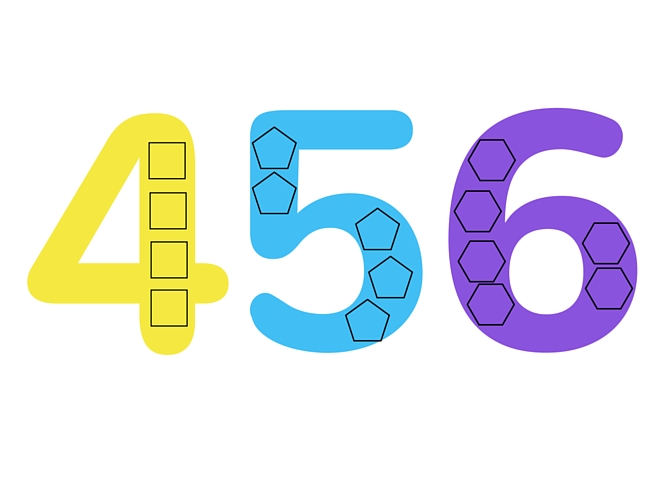 And here is the printable PDF that includes all 3 prints on a single sheet.
Enjoy!